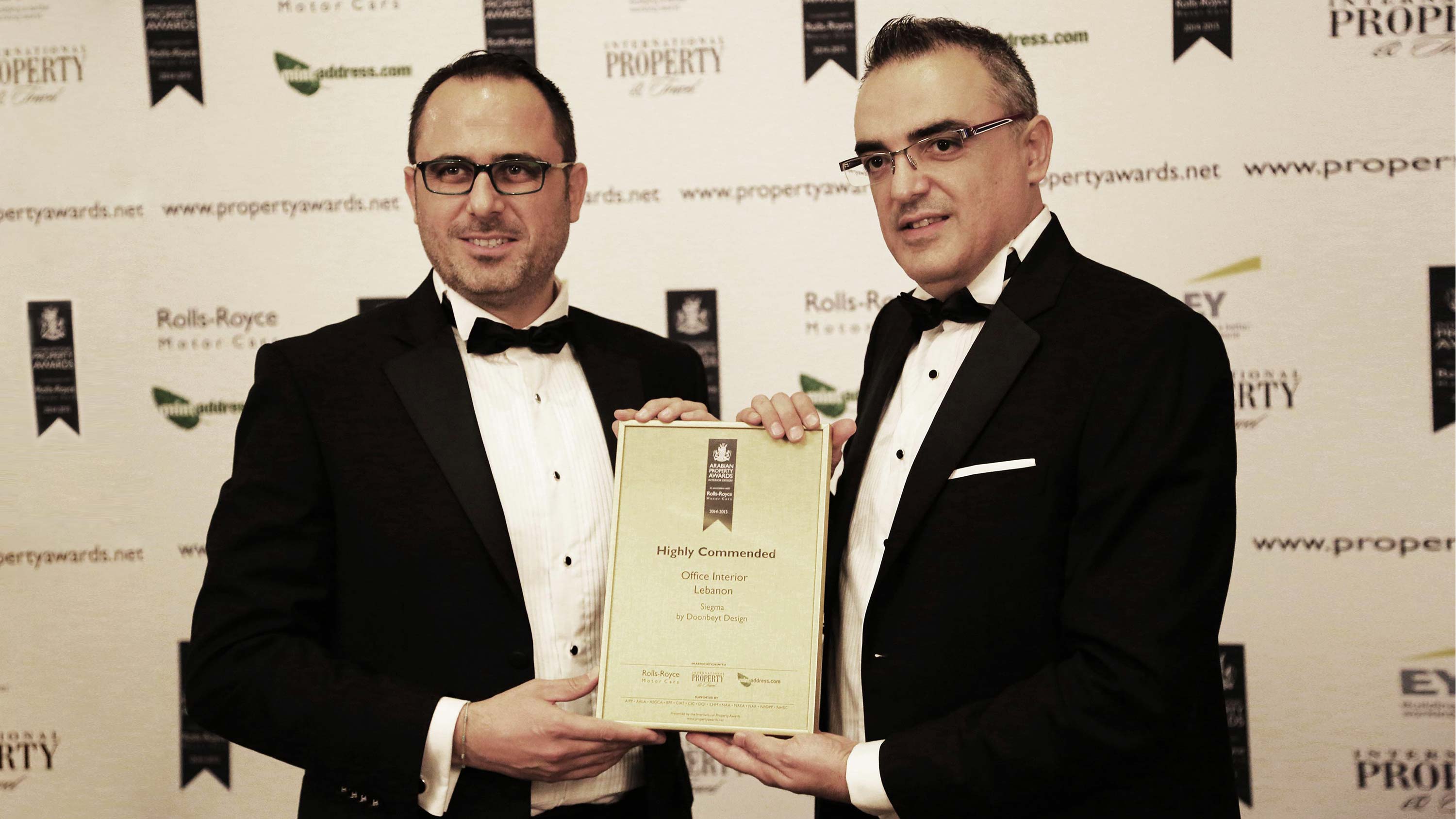 ARABIAN PROPERTY AWARDS  2015
Complex, innovative, and luxurious design in an elegant and futuristic architectural space
Client: Siegma Telecom in Lebanon
Maintaining the identity and image of the company, the project successfully integrated innovative design into an architectural space through efficient space management and advanced IT installation. It effectively connected the different zones of the office via one space element that branched into all the desired areas.
CONCEPT
To fulfill the mission, a dynamic transmission grid was created and served as the core around which all the elements (the ceiling, the pillars, the desks, the doors etc.) were designed to connect, enhance, and support the project's main concept.
This dynamic transmission grid element initially shaped up into an operation platform,
transcending in vertical transmissions, and ending with reflexive wireframes.